About Us
Devaj Engineering, has been delighting a wide customer-base with excellent quality Industrial Shed, Pre Engineering Building and Structure, etc., since the year 2011. We take pride in our successful business journey, which is more of wonderful business wins and less of challenging experiences. As a strong believer in quality work, we form our association with famous vendors to source premium quality base materials. In addition, we easily embrace modern technological advancements to speed up our production with zero quality compromise. Exclusive design, superior finish, quality structure and excellent component usage are some out of many factors for which our product line is fabulously known in the competitive market.
Implementation of quality control policy helps us to generate value for our buyers. We, as a manufacturer, invest greatly in the development of our production and testing departments so as to confirm superior quality standards in range. Aforesaid departments are fitted with required modern tools, machines, instruments and equipment that assists to manufacture and test range with high level of accuracy. Quality production and stringent product testing assists us to serve our customers super quality of Godown Shed, Pre-Engineered Building and more. Our easy to install range is priced rightly from our end. We have done this to make our customer-base have with both low and medium scaled enterprises.
Vision
The company is formed on a vision to serve customers with nothing below superior quality products. We strive to better our production practice by incorporation of modern technologies so as to win attention of several buyers towards our product line.
Mission
The mission of our company is to win high customers satisfaction through excellent production and great service execution works. We always work hard to accomplish undertaken projects before the promised time-frame in complete adherence to industrial norms of quality.
Our Valuable Clients
Beneath listed are some of our valuable customers:
Bhagwati Rice Mill
DDB Logistics
Fortune Proteins
Hasmukh
Jayshree Enterprises
Pankaj Agro
Seven Stars

Quality Policy
We have managed to maintain solid repute in the market by serving the best Pre-Engineered Building, Godown Shed and more. A stringent quality control policy is adopted from our end to ensure 100% perfection to buyers in the form of products and services. Quality control policy helps us to attain high level of accuracy at all production stages. Following the guidelines of this policy, we examine our range in order to serve our buyers with simply the best.
Advantages & Features of Our Range
Below cited are some positive factors that shows investment in our range is beneficial:
Cost-effective
Custom design available
Faster Construction
Larger lifespan
Quality guaranteed
Re-Locatable
Single Source Responsibility


"We are accepting bulk order quantity only."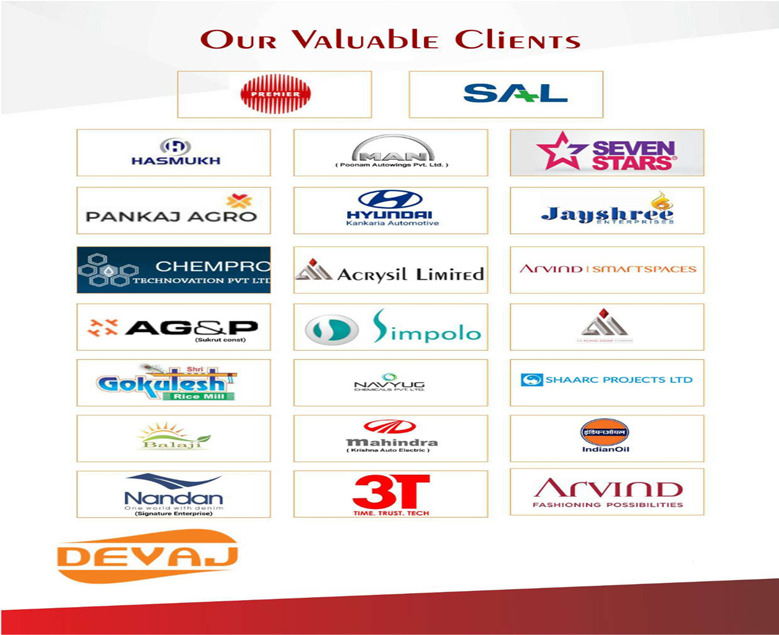 Read More